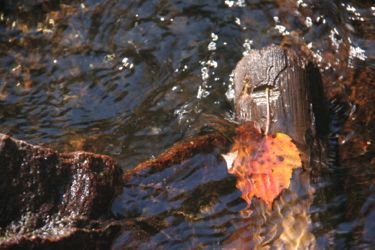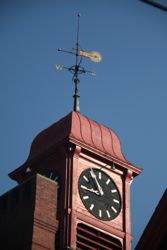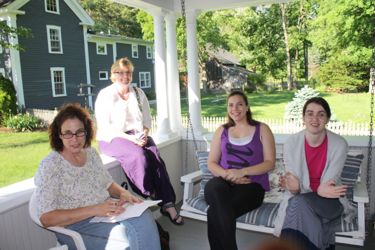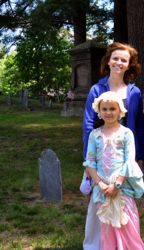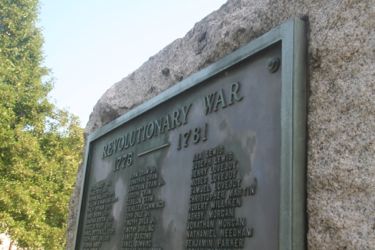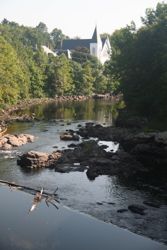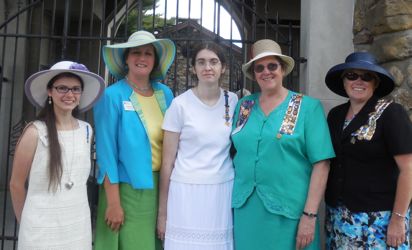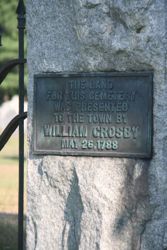 Captain Josiah Crosby
---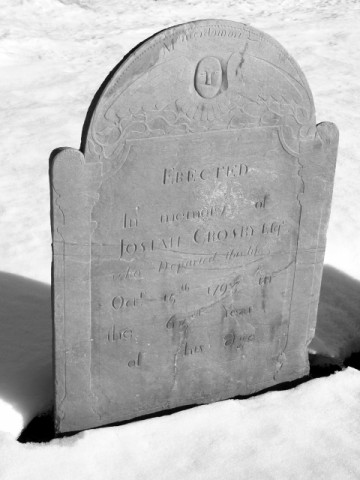 Organized on October 19, 1895, by Susan A. Bartlett, the Milford Chapter was named for the town of Milford, New Hampshire. Twenty-eight years later, the chapter changed the chapter's name to Captain Josiah Crosby Chapter, in honor of Milford native Josiah Crosby.
Josiah Crosby was born November 24, 1730, in Billerica, Massachusetts, to Josiah and Elizabeth French Crosby. Tradition says that his father was killed by Indians, which subsequently placed young Josiah in the care of his uncle. When he was fifteen, he apprenticed under Bedford millwright Joseph Fitch, where he both learned a trade and fell in love. In 1750, he married Fitch's daughter, Sarah, and three years later the young couple moved to seventy-seven acres of land along the Souhgean River. Josiah and Sarah had ten children: Josiah, Jr., Joseph, Sarah, William, Elizabeth, Alpheus, Asa, John, Esther, and Fitch. Four of his sons served as soldiers in the Revolutionary War.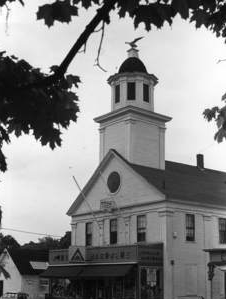 Josiah's military service began along the Connecticut River in 1748 during the French and Indian War. Under the command of a lieutenant, he and fourteen men were ordered to march from Fort Dummer to Fort Hinsdale, where they were ambushed along the route. Josiah and two men escaped, nearly drowning in the process.
At the beginning of unrest in the colonies, the town of Amherst equipped and trained a militia, and elected Josiah as their captain. Following the Battle of Lexington and Concord, Crosby's company deployed to Cambridge. In May, they became the 3rd New Hampshire Regiment. The following month they fought at the Battle of Bunker Hill. Captain Crosby's company was present when General George Washington took command in July of 1775. The General either read the 101st Psalm to them or the men sang it to him. The story survives in both forms.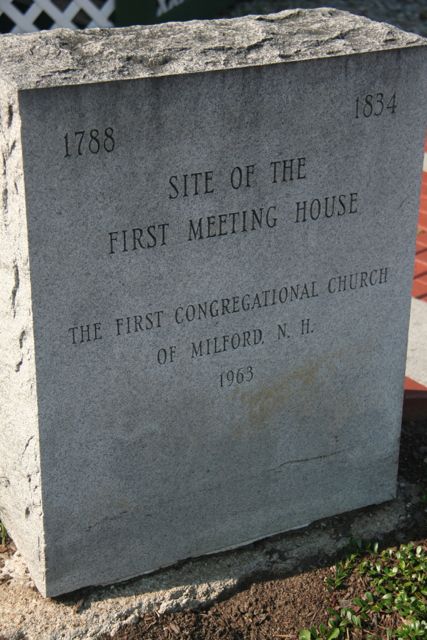 Following the war, he returned home where he accepted many civic responsibilities. Josiah served a moderator, selectman, and representative to the General Court. Josiah was instrumental in building the meeting house in Milford, which was constructed in 1784 and is now known as Eagle Hall. Josiah was regarded as a skilled man of strong character who demonstrated good citizenship and patriotism. He is described as a successful frontiersman and farmer who raised his large family in the favor of God and men. Josiah Crosby died on October 15, 1793, and is buried in the Elm Street Cemetery in Milford.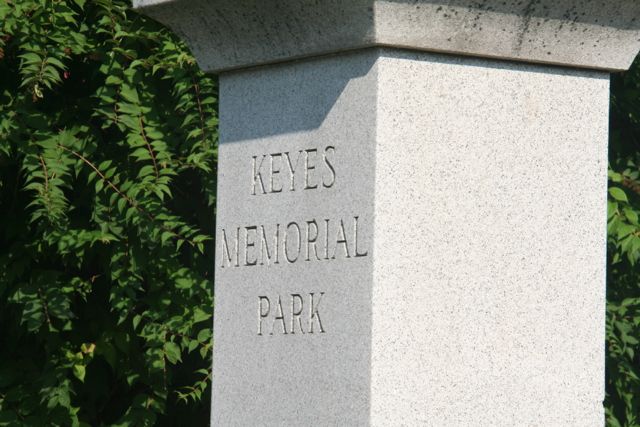 The Crosby farm was located in the part of Monson that was annexed to Amherst when the town failed in 1770, and later became Milford, New Hampshire. Josiah's property remained in the family for many years until it was sold to Arthur L. Keyes in 1957. Later, it was given to the Milford School District. Part of the property is now Keyes Memorial Park and hosts athletic fields and a swimming pool.
Former Chapter Regents
---
| | |
| --- | --- |
| Regent | Term |
| | |
| | |
| Mrs. Susan A. Bartlett | 1895 - 1898 |
| Mrs. Hannah E. Foster | 1898 - 1900 |
| Mrs. Josephine S. French | 1900 - 1902 |
| Mrs. Ellen L. McLane | 1902 - 1904 |
| Mrs. Harriet E. Kaley | 1904 - 1906 |
| Mrs. Alice R. Peck | 1906 - 1909 |
| Mrs. Harriet Hutchinson | 1909 - 1911 |
| Mrs. Bertha Sawyer | 1911 - 1913 |
| Mrs. G. Gertrude Jewett | 1913 - 1915 |
| Mrs. Dorothy E. McLane | 1915 - 1916 |
| Mrs. Lizzie E. Dodge | 1916 - 1917 |
| Mrs. Blanche A. Bruce | 1917 - 1918 |
| Mrs. Huldah C. Wilkins | 1918 - 1920 |
| Mrs. Grace M. Rotch | 1920 - 1922 |
| Mrs. Fanny C. Guild | 1922 - 1924 |
| Mrs. Freida J. Peavey | 1924 - 1925 |
| Mrs. Lizzie G. Caldwell | 1925 - 1927 |
| Mrs. Ida M. Ritchie | 1927 - 1929 |
| Mrs. Miriam E. Burns | 1929 - 1931 |
| Mrs. Edith E. Bales | 1931 - 1933 |
| Mrs. Daisy E. Stickney | 1933 - 1935 |
| Mrs. Lucy C. Trow | 1935 - 1938 |
| Mrs. Louise R. Powers | 1938 - 1940 |
| Mrs. Gertrude W. Howison | 1940 - 1942 |
| Mrs. Lizzie G. Caldwell | 1942 - 1943 |
| Mrs. Daisy E. Stickney | 1943 - 1944 |
| Mrs. Anne L. Hutchinson | 1944 - 1946 |
| Mrs. Mary F. Stow | 1946 - 1947 |
| Mrs. Eleanora L. Carr | 1949 - 1953 |
| Mrs. Blanche Carey | 1953 - 1955 |
| Mrs. Mary F. Stow | 1955 - 1956 |
| Miss Dorothy McGaffey | 1956 - 1958 |
| Mrs. Eleanora L. Carr | 1958 - 1960 |
| Mrs. Jean M. Eckhardt | 1960 - 1962 |
| Mrs. Lois H. Anderson | 1962 - 1964 |
| Mrs. Thirza Russell | 1964 - 1970 |
| Mrs. Jean M. Eckhardt | 1970 - 1972 |
| Mrs. Effa Wishart | 1972 - 1974 |
| Mrs. R. Morton Darling (Vice Regent) | 1974 - 1975 |
| Mrs. Arlene B. George | 1975 - 1980 |
| Mrs. Constance L. Guetens | 1980 - 1983 |
| Mrs. Mildred S. Bean | 1983 - 1984 |
| Mrs. Norma D. Brasier | 1984 - 1986 |
| Mrs. Jane B. Wright | 1986 - 1988 |
| Mrs. Rosamond E. Buchanan | 1988 - 1990 |
| Mrs. Janet Rickertsen | 1990 - 1992 |
| Mrs. Elaine Witt | 1992 - 1996 |
| Mrs. Priscilla Carlson | 1996 - 1998 |
| Mrs. Sandra G. Dudley | 1998 - 2001 |
| Mrs. Rosamond E. Buchanan | 2001 - 2002 |
| Mrs. Sandra G. Dudley | 2002 - 2003 |
| Mrs. Jacqueline Marshall | 2003 - 2010 |
| Mrs. Helen Tognetti | 2010 - 2012 |
| Mrs. Denise Green | 2013 - 2016 |
| Mrs. Karen Blood | 2016-2022 |